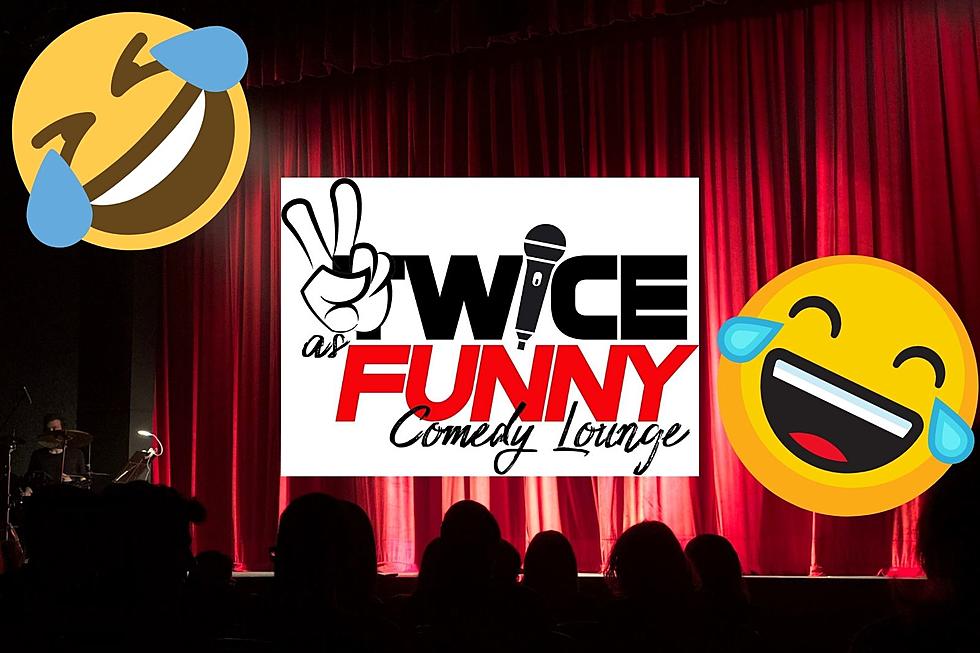 Comedian Alex Thomas Performing at Twice As Funny Comedy Lounge in Killeen, TX
Twice as Funny Comedy Lounge, Canva
Killeen, Texas - I don't know about you, but I am so excited that the Twice As Funny Comedy Lounge is back and better than ever. Twice As Funny is just one of those establishments that are always needed here in Central Texas. It gives off great vibes, and is a place where we can all truly enjoy ourselves with great laughs, top-notch entertainment, and of course refreshing drinks.
Twice As Funny is back, and they're once again bringing in a big act to celebrate.
CENTRAL TEXAS, ARE YOU READY TO GET YOUR LAUGH ON? TWICE AS FUNNY IS BACK AND BETTER THAN EVER
Not only is the Twice As Funny Comedy Lounge back open, but they're in a brand new location at  420 East Ave. C in downtown Killeen.
The address may be new, but the quality show at Twice As Funny is still just as high. They've booked comedian Alex Thomas for four shows beginning Friday, March 24. We all know the hilarious Alex Thomas from well-known movies like Babs, Don't Be A Menace, Playas Club, and the Jamie Foxx Show.
GET READY TO GET YOUR LAUGH ON CENTRAL TEXAS
You do not want to miss out on good times and great laughs on March 24 and 25th.
For more information about the show, check out the Twice As Funny Comedy Lounge website here.
Make sure you grab your ticket and get your laugh on at Twice As Funny Comedy Lounge. We are so happy they're open once again and bringing laughs back to Central Texas!
8 Hilarious Comics Who Are Keeping The City of Killeen Laughing
Killeen is home to some major talent, but it's not all about singers and lyricists. Some people can just make you laugh hysterically, and it's time we celebrate them. Here are 8 comics in Killeen who are keeping us laughing!
Turn It Up! These Top 8 Killeen, Texas DJs Will Have Your Next Party Jumpin'
Killeen has not shortage of musical talent, and when it comes to parties, there are plenty of great DJs to choose from. These are 8 in particular who can always make the party extra hot.
Top 15 Under the Radar Cities in Texas
Texas is booming, and as more people move here, they'll be looking at areas like Austin or Houston to settle down. There are plenty of others places they ought to consider, though.
Using data from the U.S. Census Bureau, along with data about home sales and public school ratings,
Orchard
recently ranked and graded the Top 15 Under the Radar Cities in Texas.
These are unexpectedly good places to make a life for yourself and your family in the Lone Star State. Did your hometown make the list?