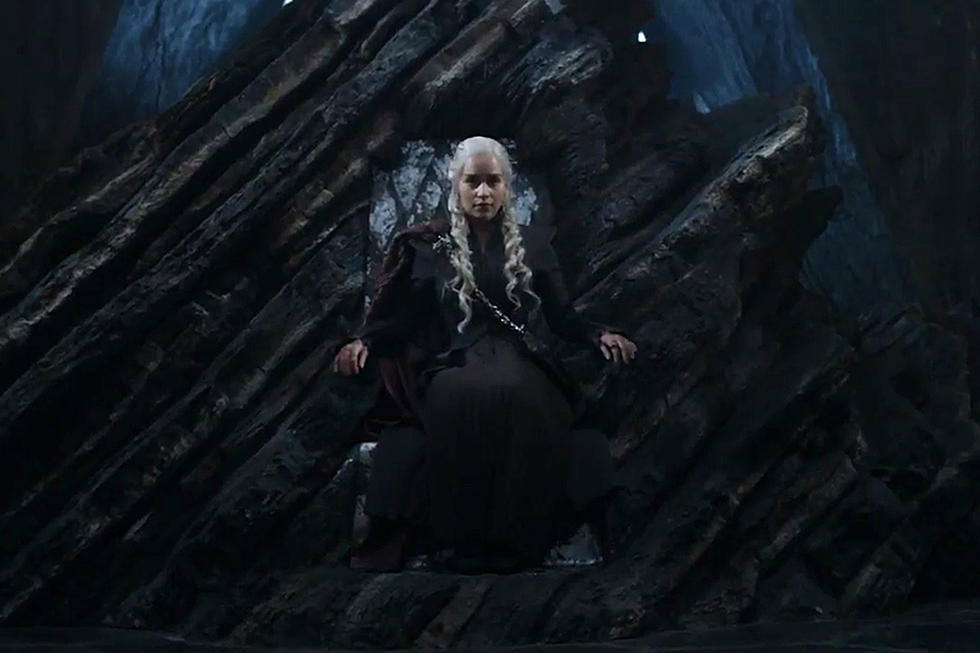 'Game of Thrones' Season 7 Teaser Shows Off Daenerys' New Digs
HBO
No longer must Game of Thrones fans stare at a block of ice for a CG teaser: Season 7 is here! See Cersei, Daenerys and Jon Snow get some fresh threads in a new "Long Walk" teaser for the July premiere, complete with chilly twist.
Set to the tune of "Sit Down" by James, the new Game of Thrones Season 7 promo sees the three major rulers among the cast walking to their respective thrones, in the process giving our first official look at Dany's new home. The Mother of Dragons is also bundling up a bit more, as the closing stinger with Cersei reiterates that those chilly White Walkers are on the way.
We'll hear more of Game of Thrones Season 7 in the coming weeks, but check out the first teaser below.