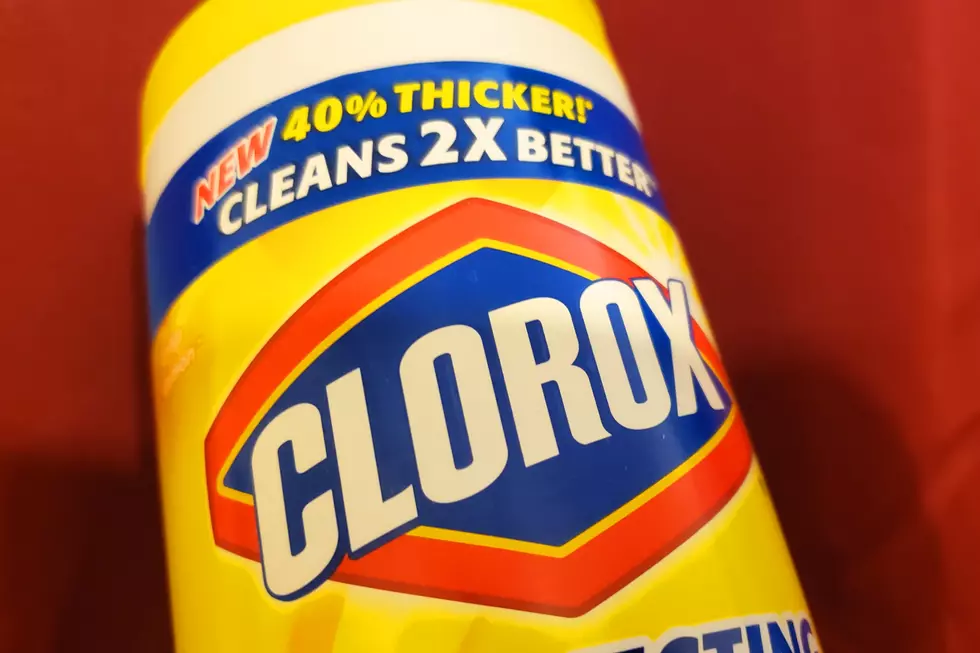 Clorox Wipe Shortage to Last Until At Least 2021
Townsquare Media
Those wonderful wipes that can clean a mess in a jiffy probably won't be seen much.
According to a report from Reuters, Clorox wipes will not be able to accommodate their high demand until 2021. Since the onset of the COVID-19 pandemic, Clorox has seen their sales go through the roof.
"Frankly, we thought we would be in a better position by now, but demand in Q4 exceeded our expectations," Dorer told Reuters analysts. "We're certainly not at all happy with our service levels for our retail customers on many products. We have a high sense of urgency on this with all hands on deck."
Of course, consumers are trying to remain cautious and take measures to avoid getting sick, so the Clorox disinfectant wipes have become a prized commodity. While I'm disappointed to hear that Clorox wipes won't be overfilling the grocery shelves, I'm super elated to see that toilet paper is back to somewhat normal consumption.
Who would have figured that some of the most interesting news of 2020 would include shortages of cleaning and personal hygiene supplies?
Enter your number to get our free mobile app
5 Things I Took for Granted Before the COVID-19 Pandemic